Posted by Marcel Key on 10th Dec 2015
The OtterBox Symmetry Case features a sleek, stylish, pocket-friendly design. Made of dual material it provides the trusted OtterBox protection that you are looking for. The internal material and guard against shock, while the raised bevelled edge helps protect the screen. It has a single layer with one-step installation. The Symmetry Series is available in a variety of colors so you can match up like you want.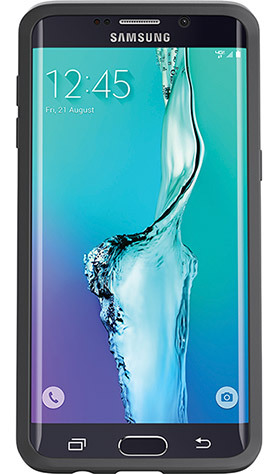 The Case has that classic OtterBox look and feel. As always the case fit properly, and a easy to open. It is very close to the edge of the glass screen edges, but does not go over, keeping every bit of the screen view able. The edges are very easy to swipe. The case is thin, but firm and cozy. It feels tight in the hand, no slippery.
4 basic reasons why people like this product because this case looks great, fits perfectly, keeps every bit of the screen usable, thin and nice.
Not only that reason, but this case also have a great case for the S6 edge to still have full function of both sides of the curve on the phone. And everyone absolutely love OtterBox products and this one have done nothing more than live up to the standards that we all know OtterBox products are known for. Very protective, good quality and fit well.
Not bulky with great OtterBox protection. It gives a good cover and the phone feels protected. Most people like how it wraps around the phone it gives you a better grip for the edge, without case, you was simply touching all over the screen all the time.
If you are a clumsy person and drop your phone all the time, this case perfect for you because it's protected it very well.
If you are looking for a "slim" case for the iPhone 6 this would be a very good choice.
It's available in 4 colors : Blue/Grey, Pink/Grey, Black, White/Grey
Click here if you wanna see another OtterBox product for Samsung Galaxy S6 Edge Plus