Posted by Marcel Key on 10th Dec 2015
The Shell and Portfolio is a full-coverage tablet case that provides added protection as you go from place to place - Agility Shell/Folio iPad Air. It converts to a multi-position stand for viewing and typing. It folds around your entire tablet for added protection.
iPad Air shell protects tablet from drops and fumbles, integrates your Agility accessories into one harmonious system, transforms into an iPad Air case when combined with Folio (sold separately), seamlessly attaches to Agility Dock and Wall Mount (sold separately), easy installation, that is the features OtterBox Agility Shell brings.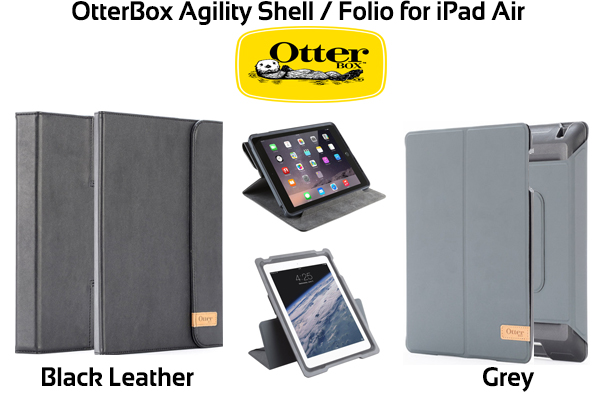 Strong, a little larger and thicker than the tablet, yet made with a lite weight material, which makes it a lot easier to hold on to. "Agility Shell" along with the "Agility Portfolio" leather is very stylish and adds more protection to cover the face of the iPad. Great product for iPad. Multiple positions. Just wish it wasn't as heavy and bulky. The is an excellent series that can be used within a household or business.
This is an impressive piece of protection equipment. It is well-designed and looks great. The biggest downfall is weight. An IPad Air is light, and that's part of its allure. The Otter Box Agility Shell adds considerably to the heaviness factor. The only other con is the semi-sharp edges, which make it uncomfortable to hold at certain angles for extended periods. Overall, if you want to protect your investment, this is a superior product.
Superior product, for superior investment
Click here to see another OtterBox product for iPad Air